Time for Taiwan!
Taiwan, first discovered for its lush mountains, diverse flora and fauna, breath-taking geologic structure, is approximately 36,000 square kilometers (14,400 square miles) big. It is conveniently-located in the East Asia. it is simply a short flight away from most major cities in Asia to let you unearth the beauty and wonders of Taiwan. On top of that, Taiwan is also well-connected to the world by regular flights. Please be all set to come here and to find out what this small-sweet-potato-shaped island can hold beyond your imagination!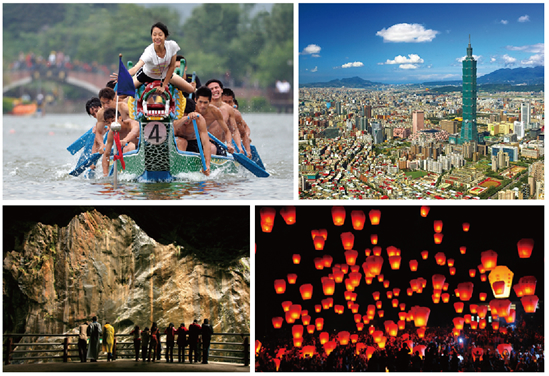 Taiwan's Outstanding IT Competitiveness
Taiwan's IT technology has earned an influentially important place in the world by proving its outstanding achievements in technology development and innovation. Despite the unstable economy worldwide, Taiwan's strong IT capability manages to remain sustainable and demonstrates great tenacity and enthusiasm in developing competitive and innovative technologies. On top of that, Taiwan takes advantage of its strong R&D capability, application know-how and sufficient human resources to build up several global brands.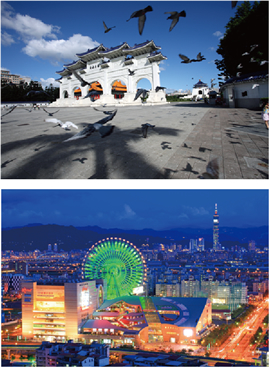 Taipei – The Place We Meet
Taipei, the capital of Taiwan, is not merely the political and economic center but best-known as an international metropolis abundant with a vibrant contrast of the old and the modern cultures. You are welcomed to immerse yourself in centuries-old temples and historical sites to enjoy the old Taipei. Whenever you want to enjoy the lively side of the city, the modern Taipei is just a short metro ride away – shopping malls, five-star hotels, restaurants and night markets are all within reach.
It is possible to experience the urban and the natural side of Taipei coexisting side by side. Just a few minutes away from the heart of the city, you can soak yourself in mineral-rich hot springs nestled in the lush mountain. And throughout the city there are plenty of trails, parks, and other natural spots for you to discover.
With such a diverse range of attractions, convenient mass transportation and a grand selection of dining and accommodation options, Taipei is a perfectly ideal destination for both 1 day and 1 week stay.