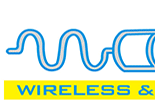 Theme
WOCC 2008 the theme will be "Ubiquitous Networks Society".
The "Ubiquitous Networks Society" envisions a future "always on" society where IT and communications technologies will allow anyone with a computer or terminal device to connect to the Internet at any time, at any place, for anything.
Researchers all around the world agree that the "Ubiquitous Networks Society" will become the standard for next-generation networks, We believe that a new era of economic growth is now upon us and the telecommunications industry will soon welcome the 21st Century's first period of economic recovery.
At WOCC 2008, we will examine the technologies and opportunities that will play a part in this economic recovery in order to gain a clear picture of the industry's future.

Call for Presentation (PDF) English
Call for Presentation (PDF) Chinese