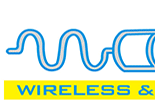 General Information
About Taichung

| | |
| --- | --- |
| Taichung has fantastic weather, a vibrant and exciting population. Its population is now just over 1,000,000.The city's annual average temperature is 23℃ and has mild weather, less humidity, less typhoons, and less rainy days than other regions of Taiwan, yet there is no lack of water supply. The Palimara Alstonia and the Christmas Kalanchoe were chosen as the city tree and the city flower. This bustling cityis modern, dynamic Asian city, marked by broad boulevards, high-rise apartment and office towers and steadily-growing traffic congestion. Besides, Taichungoffers unique shopping, dining and entertainment options, providing a wide range of enjoyable options and plenty to do and see. | Taichung Park |

Secretariat
c/o K & A International Co., Ltd.
7F., No. 249, Fuxing S. Rd., Sec 1, Taipei, Taiwan 106
Tel: +886-2-2701-8768 ext 208
E-mail: wocc2008@knaintl.com.tw
Fax: +886-2-2702-2025
Website: http://www.wocc.org
Dates
April 23 (Wed.) – 24 (Thu.), 2008
Venue
The Splendor Taichung
No.1049, Chien Hsing Rd., Taichung Taiwan, R.O.C.
TEL: 886-4-2328-8000
FAX: 886-4-2324-9000
Access
The Taipei TTY Airport and Kaohsiung Airport can be accessed via over 190 non-stop and direct flights from 56 major cities throughout the world. The carriers are Air Macau, Air New Zealand, Air Nippon, Angkor Airways, Asiana Airlines, Cathay Pacific, China Airlines, Eva Airways, Continental, Dragon Air, Japan Asia Airways, Korean Air, Far Eastern Air, Northwest, KLM, Malaysia Airlines, Mandarin Airlines, Palau Trans, Pacific Airlines, Philippine Airlines, Thai Airways, Transasia Airways, United Airlines and Vietnam Airlines.
Official Language
English is the official language
Mobile Phone Network
GSM 900MHz/1800MHz
Letter of Invitation
Upon request, the Secretariat will issue a letter of invitation to facilitate a participant's travel and visa arrangements.
It does not imply provision of any financial or other support.
Visa
Visitor Visa Application Form can be downloaded from www.boca.gov.tw and the completed form with supporting documents should be submitted to Bureau of Consular Affairs for visa issuance.
A 30-day visa-exempt stay for travelers holding passports from the following countries:
Australia, Austria, Belgium, Canada, Costa Rica, Denmark, Finland, France, Germany, Greece, Ireland, Iceland, Italy, Japan, Republic of Korea, Liechtenstein, Luxembourg, Malaysia, Malta, Monaco, Netherlands, New Zealand, Norway, Portugal, Singapore, Spain, Sweden, Switzerland, UK, USA,
For more information, please contact BOCA at +886-2-2343-2891 or e-mail: post@boca.gov.tw.
Useful Links
Ministry of Foreign Affairs, R.O.C.
Bureau of Consular Affairs, Ministry of Foreign Affairs
Taiwan Travel Information
Taichung City Government
http://www.mofa.gov.tw
http://www.boca.gov.tw
http://www.taiwan.net.tw
http://www.tccg.gov.tw
Electricity
Taiwan uses electric current of 110 volts at 60 cycles, appliances from Europe, Australia or South-East Asia will need an adaptor or transformer. Many buildings have sockets with 220 volts especially for the use of air conditioners.
Telecommunications
Public phones in Taiwan are divided primarily into two types, coin and card. Coin phones accept coins in denominations of NT$1, NT$5, and NT10. For local calls, NT$1 buys one minute of phone time. Phone cards are divided into magnetic strip stored value cards and IC stored value cards, and can be used all over Taiwan. Magnetic strip cards sell for NT$100 each, and IC cards are available in NT$200 and NT$300 versions. The cards are sold in railway stations, bus stations, scenic spots, and convenience stores. When making local calls it is not necessary to dial the area code; when making long-distance calls, however, the area code of the party being called must be dialed in first (see explanation on the public telephone) and then the number itself dialed. International calls can be made from private cell phones, public IDD phones, or hotel IDD phones. International calls are charged in units of six seconds. The procedure for making international direct dial calls from Taiwan is as follows:

Dial Taiwan's international access code, 002
Dial the country code of the country being called (1 for the U.S., 86 for mainland China, etc.)
Dial in the area code of the called party (leaving out the long-distance recognition digit, "0"
Dial in the number of the called party. For operator-assisted international calls, please dial "100." For international information, call this free number: 0800080100.

Reduced price periods and fees for International Subscriber Dialing (ISD) are as follows: 10:00 p.m. - 8:00 a.m. daily, 12:00 noon Saturday - all day Sunday - 8:00 a.m. Monday, and all day on national holidays.

Call for Presentation (PDF) English
Call for Presentation (PDF) Chinese